Anu Hitihamillage
Australian Eatwell has recently welcomed a new office manager to the team, Anu Hitihamillage and his family have moved from Melbourne to the country town of Donald in May of 2015 to take up the position and to assist with the smooth operation of the office.
After emigrating from Sri Lanka eight years ago, Anu and his wife have been living in Melbourne. After the recommendation from friends, Anu and his family made the move from the big city to the smaller community of Donald.  Anu and his family have found that living and working in Donald is quite a different life style compared to Melbourne but so far has been really enjoying Eatwell and the supportive staff.
Anu completed his bachelors in 2011 and has an accounting background.  His role at company includes supporting operations through maintaining office systems and supervising staff. It is good to add another friendly face to Australian Eatwell team.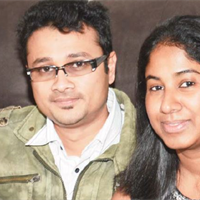 Cherry and Tracey
Cherry is our Packing Team Leader and has been at Eatwell for 4 years. Cherry is married with 3 children and has live in Donald for 33 years. Cherry would be known as the clown of the packing staff, and... when asked to describe her self as a cartoon character she replied, Porky Pig. Her hobbies include camping and chasing her children around for sport and her favourite TV show is Revenge. Cherry's one wish would be for world Peace.
Tracey has been at Eatwell for 3 years. Tracey is also married with 3 children and has lived in Donald for a long time as well. Tracey described herself as the Granny from the Looney Tunes, as she sees herself as the nanna looking after her children at work. Tracey loves to cook (and she makes the best cakes) and her wish would be to open her own cake shop.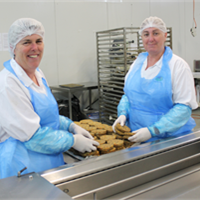 Drew
Drew is our Quality Assurance Manager. He is trained in HACCP - level 3 certification and is also our Research and Development specialist.
Drew grew up in Healesville, Victoria and moved to Tasmania and lived there for 15 years. Drew also did a Chef's apprenticeship in 1993-1997.
Drew has lived in the district since 2005 and moved to Donald in 2010. He has 5 kids and 4 grandkids. Drew has been with Eatwell for a little over 6 years.
He enjoys reading (which you will see him doing as he walks to and from work each day) and also enjoys fishing and cooking.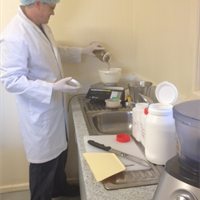 George
George is one of the Team Leaders at Australian Eatwell.
The Team Leader is an on the floor supervisor for Quality Control and Product Control
George is our Tofu master.  His job role at Australian Eatwell is Soy Bean Grinding and Soy Cheese Cooking. He has been with Australian Eatwell for 6 years, as of July 2014.
George grew up in Kerala, South India and moved to Australia in September 2007 with his wife and his 2 children.
George likes to watch TV, mainly Cricket, and also enjoys cooking and gardening.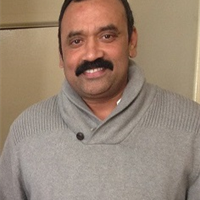 Sean Walsh
My name is Sean and I am currently a student that is employed by Eatwell Australia.
I am a third year student at Deakin university Burwood campus, completing a Bachelor of Commerce in which I am majoring in accounting and finance. I have a keen passion for knowing how businesses run and most importantly how they continue to run efficiently. In the future I aspire to work for a major corporation one day and possibly start my own business.
I started my Marketing Cadetship with Eatwell at the start of 2014 and it will go for the entire year. I heard about the cadetship through various people in Donald and went through an interview process before I was offered the job. The work I am required to do involves promoting Eatwell products through platforms such as social media and the company's website.